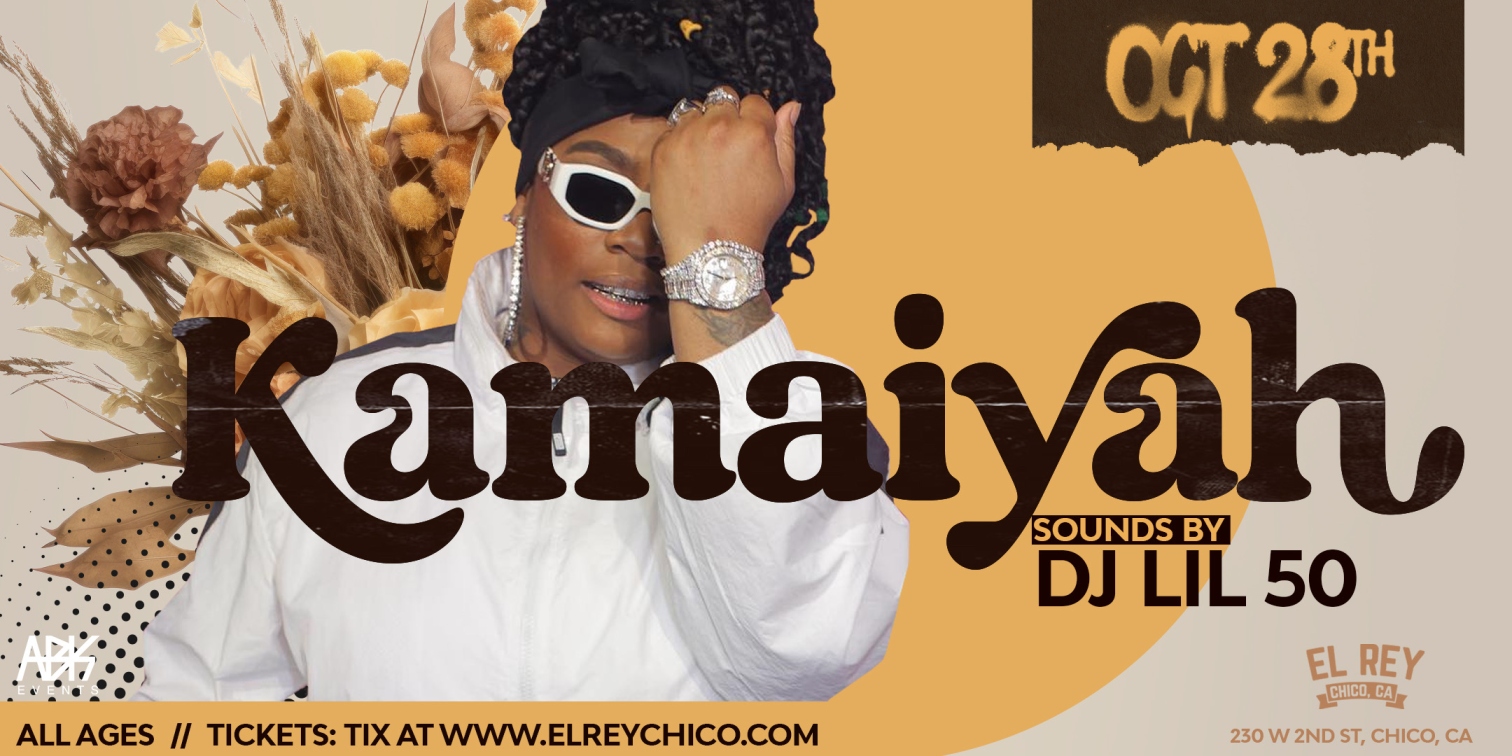 Click HERE to purchase tickets

Kamaiyah, the American Rapper & Singer, makes her first live concert debut in Chico on Saturday, October 28th!
Event Info •
October 28th, 2023
Doors open at 7:00pm
Show starts at 8:00pm
All Ages
Ticket Info •
$25 General Admission in advance online
$40 VIP Early Entry + Poster
$60 VIP Early Entry + Meet & Greet + Poster
Refund Policy •
The El Rey Theater does not allow refunds under any circumstances. All ticket sales are final. If the event is canceled or the headliner does not perform, refunds will be sent automatically at the time of cancellation.
EVENT INFORMATION
DATE: 10/28/2023
TIME: 7:00 PM
PRICE: $25
TYPE: Music