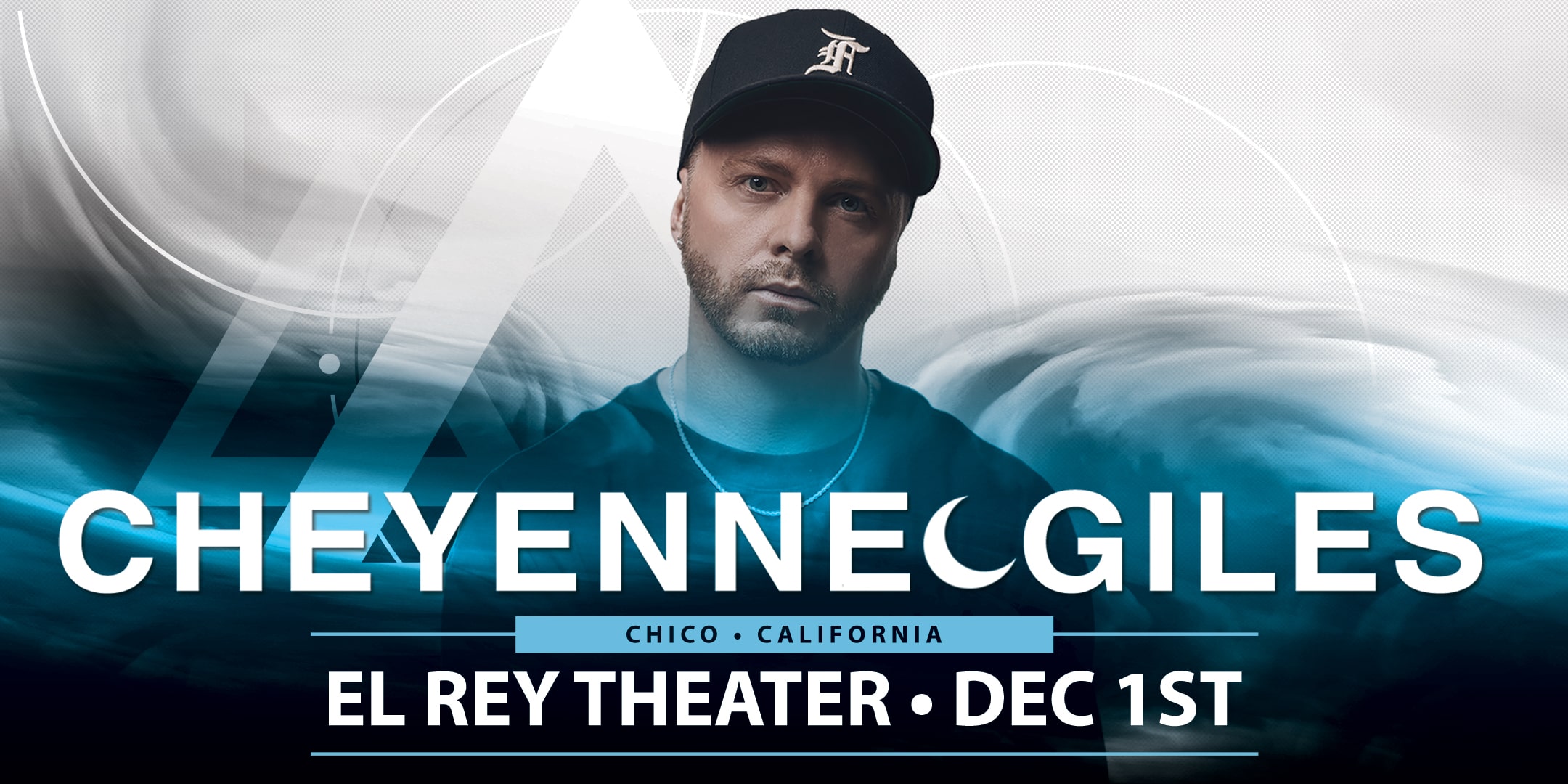 Click HERE to purchase tickets
Join us at the El Rey Theater on Friday, December 1st to see Cheyenne Giles!
Support: TBD
This event is brought to you by Blowout Entertainment & Decibel Productions
Sponsored by Chico's BEST, Embarc Chico, and LIVN

• Event Info •
Friday, December 1st, 2023
Doors open at 8:00pm
18+ to Attend

• Ticket Info •
$15 – $25 in advance online
BUY EARLY BEFORE PRICES GO UP!

• Artist Bio •
Born & bred in San Diego, Cheyenne Giles has exploded within the dance music scene. His originals and mashups deliver a hefty dose of his energetic "Big Room Bounce" sound that has piqued the interest and gained the support from some of the world's best DJ's. Tiësto, Martin Garrix, The Chainsmokers, Loud Luxury and other artists have been known to drop his tracks regularly in their sets. In 2019, Cheyenne signed a record deal with Tiesto's Musical Freedom label. The legendary DJ and label boss has gone on to say: "Cheyenne is a unique producer who invented a unique festival groovy banging style!" In 2021, Cheyenne re-signed with MF with big plans for 2022. With an array of upcoming high-profile performances and releases, Cheyenne Giles is proving to the dance music world that he, alongwith his unique and undeniably catchy sound, is here to be the next mainstay.

• Refund Policy •
The El Rey Theater does not allow refunds under any circumstances. All ticket sales are final. If the event is cancelled or the headliner does not perform, refunds will be sent automatically at the time of cancellation.
EVENT INFORMATION
DATE: 12/1/2023
TIME: 8:00 PM
PRICE: $15 - $25
TYPE: Music